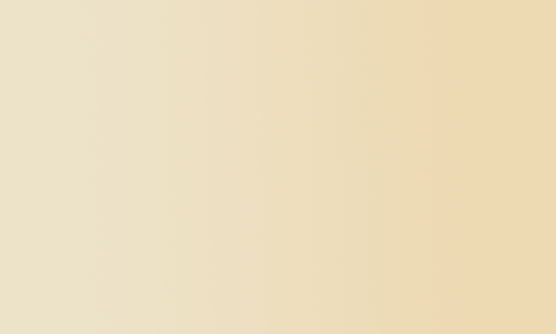 ​
KIP GILMAN was recently seen starring in the films OUTLAWS DON'T GET FUNERALS as well as the new psychological thriller PAINLESS. Last year he starred as the wacky scientist in the madcap comedy BIG BABY and was featured with Jennifer Lopez and Nick Nolte in the Taylor Hackford film PARKER as well as co-starring in the film ATLAS SHRUGGED. Other starring roles in movies include TAKE MY ADVICE with Wendie Malick, THE KAREN CARPENTER STORY with Louise Fletcher, PRESCRIPTION MURDER, SIDE BY SIDE, BEDROOM EYES, SCAVENGERS, NIGHTS IN WHITE SATIN, UNCOMMON LOVE with Holly Hunter and PORTRAIT OF A SHOWGIRL with Rita Moreno. Mr Gilman is familiar to network television audiences as a series regular star on such varied shows as STUDIO 5B with Jeffrey Tambor,
NURSES, CLOSEUP NEWS, FOOT IN THE DOOR, DOROTHY, RELATIVITY, TRAPPER JOHN M.D. and LOVES ME, LOVES ME NOT with Susan Dey.
​
THEATER
​
Mr. Gilman has been acclaimed for his performances both in New York and Los Angeles and was most recently seen in the LOS ANGELES THEATER WORKS production of JUDGEMENT AT NUREMBERG recreating the Spencer Tracy role in addition to playing Astrov in the New York ACTOR'S STUDIO production of UNCLE VANYA. Other recent theater roles include starring as Oscar Madison in the LA production of THE ODD COUPLE as well as the lead in the Off-Broadway hit 2 ACROSS. World Premieres include CATSKILL SONATA and ADAM BAUM AND THE JEW MOVIE, both directed by Paul Mazursky. American premieres include Michael Weller's WHAT THE NIGHT IS FOR and the Mark Taper Forum's production of STUFF HAPPENS by David Hare for which he received an Ovation award nomination for his performance as Paul Wolfowitz.
As a director and writer, Mr. Gilman has collaborated at the Los Angeles Theater Center,
Ivy Sub Station and Highways, performing his irreverent one-man musicals MEN, WOMEN & ASSASSINS and MISTER MOODY: 82 minutes with Christ. Mr. Gilman is presently
in pre-production on the feature film PERFECT MATCH for which he is writer-producer.
His latest collection of satirical songwriting performances are entitled GOD'S BULLIES and PRIMITIVE MAN. Both compilations focus on Mr. Gilman's disdain for religious fanaticism and political hypocrisy in the United States.
EARLY LIFE
​
Mr. Gilman grew up in the seaside community of Winthrop, just outside of Boston.
His father, a full-time traveling salesman and part-time sax and clarinet player, shared his love of music by giving Kip weekly lessons on the clarinet in the basement of their home. After moving to Rochester N.Y., Kip continued his musical education at the famed Eastman School of Music. Within a few years the Gilman family moved to Cleveland, Ohio where Kip was cast in local productions of PAJAMA GAME and WEST SIDE STORY. Upon graduating college from Bowling Green State University, the family packed again and this time headed to Chicago. There, at his first audition, he landed his first professional audition with a featured part in the musical IRMA LA DOUCE. Work followed non-stop in the windy city with roles in FUNNY GIRL, LIGHT UP THE SKY, LITTLE MARY SUNSHINE, TEAHOUSE OF THE AUGUST MOON, SEND ME NO FLOWERS, FUNNY GIRL and culminating with the lead role of Joey in PAL JOEY.
At that point, the timing seemed right to make the move to the Big Apple. Within days of arriving in New York City (and needing to borrow money) a fellow actor recommended he meet the director of the well-known cabaret UPSTAIRS AT THE DOWNSTAIRS and suggested he could probably lend Kip 50 dollars. The director did indeed lend him the money and then asked if Gilman sang and could handle comedy?
The answer resulted in an audition the following day and Kip found himself starring on stage at the club in what would be the cabaret's longest running musical comedy revue WEIGH-IN, WEIGH OUT. Soon he was picked out of the show by several William Morris agents (one was Judy Abbott, the daughter of legendary writer and director George Abbott) and his career began in earnest. New York City projects followed in such varied plays as The Public Theater's musical LOTTA, the Manhattan Theater Club's THE WAGER by Mark Madoff directed by Anthony Perkins, BAREFOOT IN THE PARK and Stephen Sondheim's COMPANY.
The hit musical PURLIE (with Robert Guillaume) brought Kip to Los Angeles and he soon became recognizable to prime-time television and feature audiences. With a home in both LA and New York City,
Kip now enjoys living and working in two of the greatest cities in the world.
ACTIVISM AND CHARITY WORK
Mr. Gilman has worked with the EARTH COMMUNICATIONS OFFICE, an organization that has championed the cause of environmental protection by producing PSA films shown in thousands of movie theaters around the world. He has hosted the LA Magazine environmental awards as well as a yearly gala for TREE PEOPLE in LA. Among other charities he has supported or hosted are those involving Cancer Research, Cystics Fibrosis, Peta, Special Olympics and Big Brothers of America. Over the years, Kip has also been a weekly reading volunteer in the Los Angeles Public School system and has created theater workshops at two Juvenile Detention Centers in the Los Angeles area,The Pacific Boy's Lodge and Camp Kilpatrick.
​
scroll to read